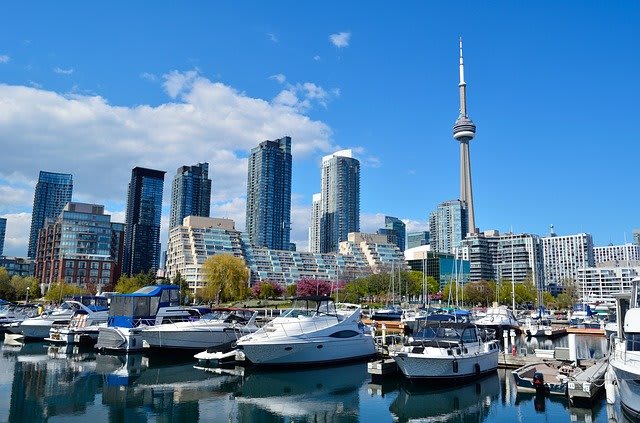 What are commercial real estate appraisal methods? When buying or selling commercial property, the buyer or seller will have to valuation the commercial property done at a particular stage before closing the deal. In the market today, landers often need AACI appraisals before registering on a mortgage or any other type of property loan. They need to ensure that the value of the real estate property they are planning to finance at least fulfills the loan terms.
Commercial Real Estate Appraisal Methods
Commercial real estate appraisal or evaluation is a process of determining the market value of a property. These commercial real estate appraisals work as the groundwork for sales, mortgages, mergers, taxation, and so forth. In many places, the valuation process is carried over by property valuers.
The real estate market value may not always be equivalent to the property's overall buying price. There are a whole lot of elements that add up to the value of any commercial property. Generally speaking, there are three methods used in commercial appraisals:
The cost approach
The sales comparison approach, and
Income capitalization approach
Appraising the value of any commercial real estate property is never a simple task. There are several elements to consider, like the current market price, rental charge, and how much the buyer is ready to pay.
Suppose you are leasing, buying, or selling a property. In that case, there are many AACI appraisal services in Burlington, Hamilton, Oakville, GTHA, and surrounding locations that can help you in the best way possible. These are some commonly used property appraisal methods to help you get an idea about what a property appraiser may use:
Value Per Unit

This technique typically applies to apartment buildings instead of single-unit properties. The value of the building is assessed based on the total units irrespective of the size.

Cost Per Square Ft

In this method, the value of a commercial property is assessed based on per square foot cost multiplied by the overall square footage. The total square footage involves all usable spaces, not excluding the elevators and flight of stairs.

Cost Approach

It considers the price of the current value of the piece of land, building materials, and replacement value. Generally, this method is implemented when a commercial real estate property comprises unique improvements and updated structures.

Direct Comparison

This method determines the market value of similar commercial properties. This sales comparison method is useful when appraising specifically residential properties in the same location. Indeed, it could be challenging if there is a shortage of information on comparable properties.

Income Capitalization

This technique is based on the projected net income of the investment depends on market research. It hugely depends on the anticipation of future gains.
Commercial appraisers may decide on any one technique and assess a property. Generally, a combination of strategies is employed so that a property is appraised correctly.
However, appraisers do a challenging job. They inspect the type of buyers, choose a combination of the above strategies, and provide the customers with a precise analysis of the commercial real estate at hand.
Today's real-estate commercial appraisers also consider using certain other aspects that impact the total property value like the geographical location and risks involved.

Ultimately, an agreement is made to signify the final evaluated value as acquired from all other indicators. The information made available is investigated, and the ultimate decision is drawn to show the property's worth. The appraisal technique you choose should depend on your type of property.
However, if you are on the lookout to evaluate your commercial property, it is ideal to consult with trusted commercial appraisals in Burlington, Ontario. NicroRealty a professional AACI property appraiser certified by Accredited Appraiser Canadian Institute and has years of experience.